The Ultimate Guide to Automatic and Motorized Blinds in Canada
Motorized and automatic blinds are a convenient option for the savvy smart homeowner. They give you ultimate control over your shades, so you do not have to get out of bed when sleep beckons on a Saturday!
Are you considering motorized or automatic blinds for your window treatments? Are you intrigued by their novel functionalities, but not quite sure it that is worth the investment? This guide walks you through the different motorized blind options, how they are controlled, how they are powered, and their amazing benefits – especially to home and condo owners with very wide or very large windows.
What is the difference between Motorized Blinds?
Motorized blinds typically come in two varieties: motorized tilt and motorized lift. Motorized tilt allows you tilt your vanes or slats open or close to increase or reduce light, and it is for horizontal or slatted blinds like aluminum or wood, while motorized lift is typically for shades life roller, cellular, and Roman blinds.
Once you have selected the blind type and determined whether you need motorized tilt or lift, you will have to choose the power source for your automatic blinds.
There are four main power source options for motorized blinds toronto:
Battery Tube
Hardwired
Solar Powered
DC Power Adaptor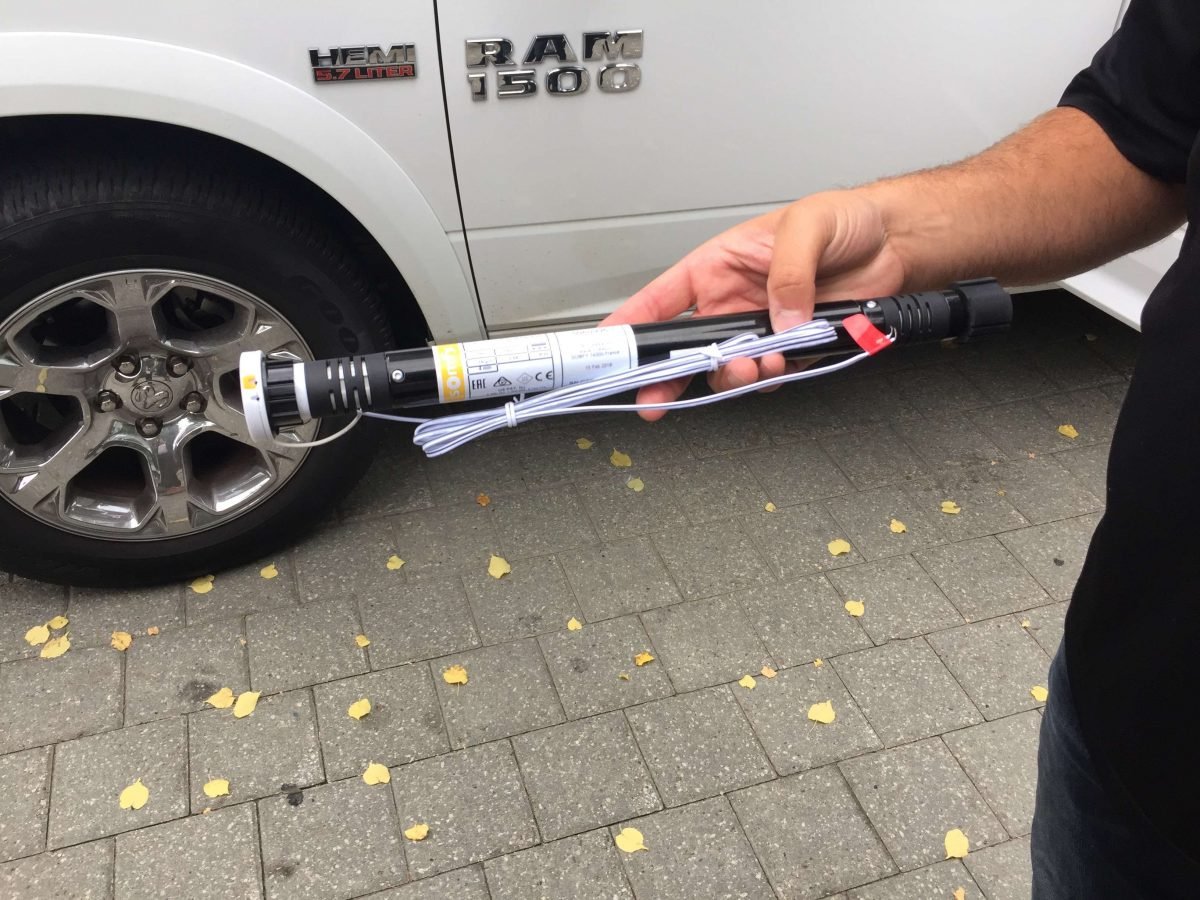 Battery Tube
This is the best option for a smooth design flow as it easily fits within a window treatment without requiring a nearby outlet for you to control the blind. A tube designed to lift the shade up is typically installed at the top of the motorized blind, and the battery is connected to a motor for power. Though simple AA batteries can be effective, they would require replacement frequently. Lithium batteries, on the other hand, have a significantly durable battery life.
Battery powered motorized blinds are the best options for those who are concerned about the look of the shade, since the placement of the battery makes it unnoticeable. They are a convenient option especially for windows located in far away or hard-to-reach areas that are not close to an outlet space. However, the biggest downside of battery powered motorized blinds is replacing them.

Hardwired
If replacing batteries does not appeal to you, hardwiring is your best option. There are different motor types that can function with different voltages, and they must be connected to a wall outlet. It is generally a less expensive option than battery powered blind in terms of its energy costs. However, its installation on some units is not as easy as battery powered motor blinds, so you will need an electrician to do the job. Some other units can be installed easily, but you will likely need an electrician if you would prefer you motorized blinds to be operated from a power distribution channel – a central power control that can distribute power to multiple blinds throughout the apartment.
Solar Powered Blinds
Solar powered options are an eco-friendly choice and they are ideal for windows in direct sunlight. Good thing is, most blinds and shades are always next to sunlight. A solar powered system mounted behind the shade to catch direct sunlight is all you need for this blind type. Like the battery powered and hardwired blind options, the unit is connected to the motor for power.
Of course, all windows do not receive the same amount of sunlight, so solar powered options may be more effective in rooms facing westwards or southwards since they catch a lot of direct sunlight. You should also ensure the windows you install solar powered motorized blinds are not covered by trees, roof overhangs, or any awnings.
DC Power Adaptor
Motorized blinds with a DC power adaptor are convenient, easy-to-install and relatively energy efficient options. Like hardwired motorized blinds, the DC power adaptor is plugged into an outlet. This means you would never need any replacements as is the case with batteries. You would also not need additional wiring: all you need do is hand your blinds and connect the power source. However, the wires on the wall can be unsightly, so it is ideal that you plug in to a power source that is nearby.
Although there are a number of options to power motorized blinds, it is ideal that you select a power source that suits your home décor and personal lifestyle.
Benefits of Motorized & Automatic Smart Blinds in Canada
Energy efficiency is an important factor for any homeowner. From the insulation of your home to its location, how you build your property can directly impact its energy usage – and costs. While a Passive House that remains comfortable no matter the season even without heating or cooling systems, may be a tall order for many homeowners, motorized blinds can help you passively control the temperature of your home. The addition of smart technology to these blinds mean that they can learn when they should open or close based on the sunlight and temperature, maximizing the energy efficiency of your home.

Here, we take a look at some of the top benefits of motorized blinds to give you an idea about the benefits you should expect when you have them installed.
Motorized blinds can be controlled with the push of a button, an app on your smartphone, or a remote control. The easy open and close feature allows you control the temperature within your home. In addition, motorized blinds allow you specific set open and close schedules, so you may never have to bother about them at all. Now you do not have to worry about getting off the sofa for those hard-to-reach windows.
If you are looking to maximize the energy efficiency of your home, motorized blinds are your ideal option. Opening and closing your window blinds involves more than just letting light in or blocking it off entirely. By plugging your motorized blinds into a smart home hub, you can maximize energy since the blinds can react independently to sunlight sensors and temperature readings. This means the motorized blinds learn to close during hot times of the day to reduce the usage of the HVAC, and open during a sunny winter day to allow the entry of sun for some heat in the home.
As many parents know, cordlessness is a major safety bonus and a selling point for many safety-conscious brands today. Cords seem like playthings for children, when in reality, they are hazards. Motorized blinds are cordless, so you do not have to worry about keeping them out of the reach of your children and pets. They are safe and convenient option for everyone in the home – whether they are two or four-legged.
Increases the Value of your Home
 With motorized blinds, you do not have to worry about the amount of light or absence of it in your home. It is a green option that helps to balance the energy consumption of your home. These green feature also maximizes the functionality of your home, and better still, more and more homes are going smart, which means motorized blinds will not only save you some money on energy bills, but make your home more valuable when you wish to sell.
Since motorized blinds can be controlled remotely or set to open/shut at specific times, you can easily fool intending burglars into thinking your home is occupied. So while you are away on business trips, holidays, or an outing for the weekend, no one would know that you aren't actually operating the shades.

Where Should You Install Your New Motorized or Smart Blackout Blinds?
All window treatments have their high points. However, motorized blinds offer automated benefits to a variety of common problems and they are offer great protection for your furniture and valuables from the potential damage of direct sunlight. Happily, motorized blinds can be used to enhance different rooms and settings. Some of these include:
By setting your motorized blinds to automatically open at sunrise and close at sunset, it can help warm up your room in the morning and insulate it in the evening.
Some people find waking up a tough task especially in the mornings when the bedroom shades keep the room dark. You can schedule your motorized blind to open immediately your alarm goes off, or sync it with a smart home hub so it can open at sunrise, if you do not want to wake up at a specific time.
Motorized window treatments are a great option for the dining room. There are few things that ruin a pleasant evening meal with the family than the setting sun causing unpleasant shades while eating. Motorized window blinds can open at any time, and even stay closed if you so desire.
If you have a dedicated media room, you would not want any sun rays washing out the picture on your TV or projection screen. You can program motorized shades to close immediately you press the play button for your favorite movie.
Imagine controlling all the blinds in your home with the push of a button! Like lighting control systems, motorized blinds can be operated with smartphones, keypads, remotes, or touch panels. Besides being a convenient option, motorized blinds add a whole new dimension, bring elegance, style, and unparalleled energy balance to your home.